Under the Splintered Mountains
Marya Miller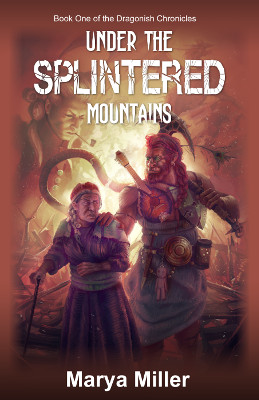 When Granny Maberly lures a war party of man-eating Moraggim up a false mountain pass to let her family's wagons reach safety, she expects to die a horrible death. What she doesn't expect is to be rescued by an eight-foot monster abandoned by his kin. Convinced he is an abomination, Ushguk has never dared leave the Splintered Mountains before—but he vows to restore Granny to her people.
Granny quickly discovers that shepherding this naïve giant through the respectable population of Dragonish is likely to be her most challenging task yet. Especially when Ushguk happily puts his trust in people like the devious and powerful Anno the Tarn.
Their journey is filled with dangerous encounters: A half-mad dragon, a furious mob, a shattering sea-battle, and a gift-bearing wizard who sets Granny Maberly's second sight shivering. But when they reach the land of Keshmar, she quickly discovers that no peril is as great as that of Ushguk's sensitive heart."
Cover art: Joel Chaim Holtzman.
Coming soon.
_____________________________________________________________
Marya Miller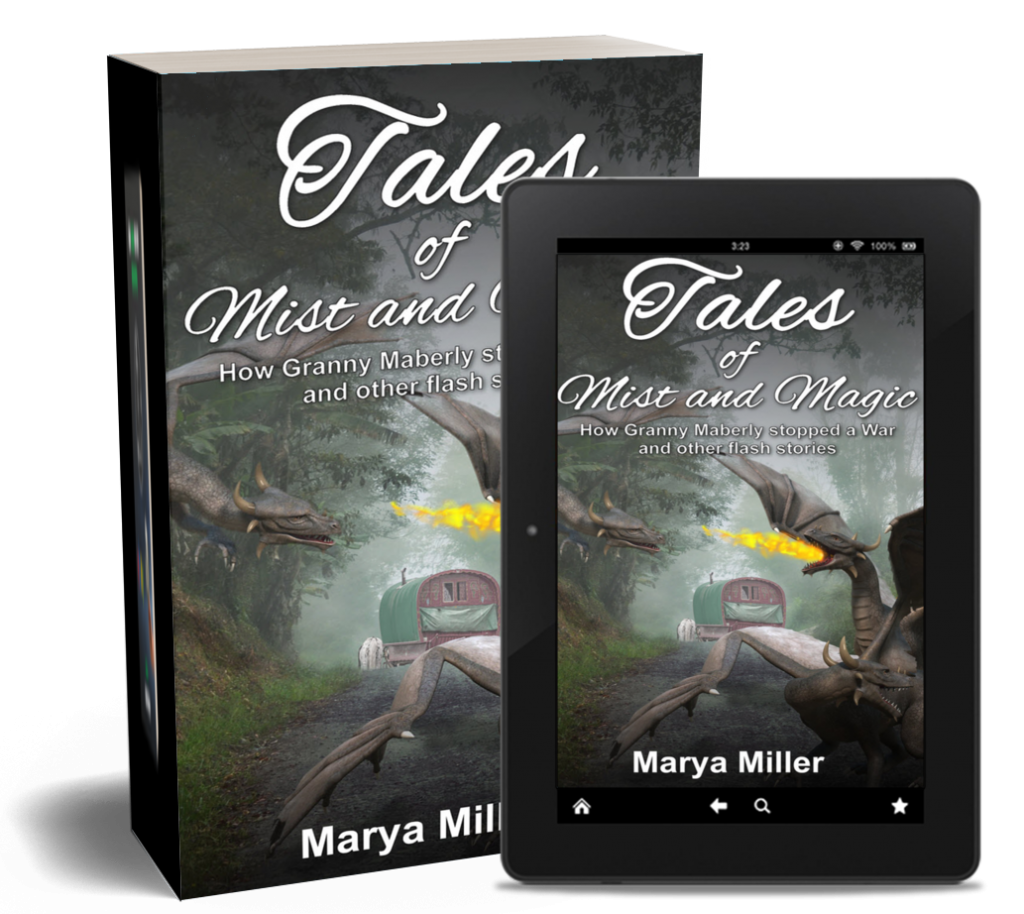 They say there are no more dragons–but Granny Maberly knows better. At ninety-four turns old, Granny's seen more than her share of strange beings in her travels as matriarch to a headstrong Wagonwalker clan.
And she's lived long enough to know that not all monsters have horns (or tusks).
Immortal Tarn who all woefully short of legend; man-eating Moraggim haunting the Splintered Mountains; Sulg war bands; forbidden forests; magisters who won't listen; healers who hide their gifts and even a Tower that eats the souls of the living–the Island of Dragonish harbours them all.

Cover art: Katharina Gerlach. Interior illustration: Cari Buziak

________________________________________________________________
Holly Lisle, Katharina Gerlach, Tom Vetter, Joyce Sully and 60 more.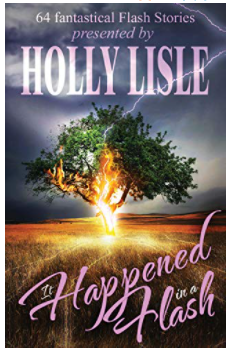 (I'm honoured to be one of the 60 more!)
My story, "And Music Will Set You Free" isn't fantasy, but there are others that are absolute gems:
"Solve a mermaid's problem …
Step off the edge of a roof …
Dig up a grave at midnight …
Take advice from a fortune cookie …
Visit the last library …
Meet a bridge troll …
And more …"
________________________________________________________________
Demonic Household: See Owner's Manual: A Dark Humor Short Story Collection
Valerie Willis, Arielle Haughee, Brandon Mead, Christina Bergling and 26 more.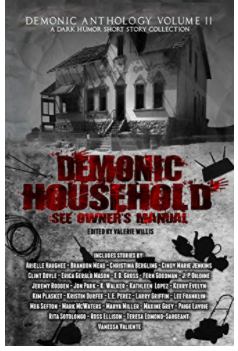 (Delighted to be one of the 26 more!)
My story, "It's Just a Little Mouse", proves it's good to have a grandma in your corner when demons possess your computer equipment.
"We start you off with light, soft stories, but be warned. You will find yourself falling into the ever darker, gorier, and more demonic stories with each passing page.
You may look at your couch, your washer, and even television and wonder if you should be laughing anymore.
Will your household turn on you?
Keep your Owner's Manuals close by!"